What is daily news cafe?
Daily News Cafe is a site that publishes one new post every day. The content includes articles, videos and podcasts – and it's free. It is produced in collaboration with the Centre for Journalism Innovation at Ryerson University in Toronto, Canada. The production team at Ryerson U is led by Executive Director Michael Rennie, & Vice-President Tom Henheffer. The editorial team includes Editor-in-Chief Kaeli Raye Bloomer (editor), Meryl Favish (video producer), Marta Klasincova-Jordan (writer) and more than a dozen other contributors.
What is the role of daily news cafe?
Our role is to capture the news, in an interactive way. We are not a traditional news site and we don't claim to be. We believe that the best way to learn about and understand the world around us is by interacting with it. Our goal is to make online education more accessible, affordable and fun. This means that we are experimental – and if you see something you want to change or improve, let us know .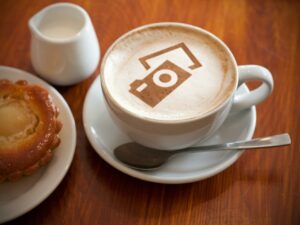 What are the advantages?
We're a new way to learn and engage with content, in an interactive way.
You can learn about the world by exploring it.
Also you can participate in the process of news creation – creating your own news from scratch.
You can get better at using new media tools and know how to use them for you own long-term gain.
You don't have to worry about being measured by search engines, or being tracked by advertisers.
What are the disadvantages?
It takes a lot of time to produce daily content.
You will get used to a new way of learning and engaging with content, which could take time.
There may be some things that you don't know how to do or can't do – giving you the opportunity to learn that too.
Why should I participate?
If you love learning, if you enjoy tinkering and building things, if you think that we can all benefit from more personalized news – then please help us make daily news cafe a reality. It will be different every day, but we hope each new post will serve as an opportunity for learning and growth.
Conclusion:
If you have time, you should come and take a look at our site. We're trying to do some really cool things – and we could use all the support we can get. If you like what you see, please spread the word. We're hoping to build an active community of learners around the globe – and we need your help in order for that to happen.