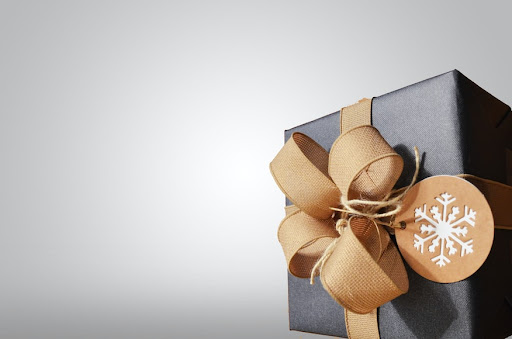 In today's marketplace one of the most important aspects of running a business is the customer or client experience. This is because clients and customers today have more power over the success of your business than they ever have before. This is true at almost every level of the organization and in almost every field or industry. One way to go above and beyond with your client experience is to invest in personal client relationships that are built on a foundation of empathy.
A great way you can show your clients how much they mean to you is through the power of the gift. Gift-giving is an art-form that can be extremely impactful in the context of any relationship, and especially in the context of wooing a client. If you're looking to show your clients your appreciation, you can't go wrong with giving them a gift. 
The following gift-ideas are great for clients, potential customers, and other colleagues with whom you want to continue conducting business. 
1. A Gift Basket Full of Treats
Everyone loves treats, and there's not a single season in which treats don't belong either. This is why a gift-basket full of treats is a great client-gift to give all year long. The best part is that there are a wide variety of pre-made gift baskets available. No matter what your client is into in their freetime, there's likely a gift basket especially for their likes and interests. 
There are wine-centric gift baskets that come with a few bottles of wine, some chocolates, and other decadent treats hand selected to pair with the wine. There are also fruit-based gift baskets, bread baskets, and pastry baskets full of delicious trans fats. 
A gift basket is a classic choice to give to your client and is always a good way to get your client to come back for another project. 
2. Customized and Personalized Gifts 
There's nothing more important in gift giving than personalization. If you really want to show your clients that you know them, their interests, their hobbies, and their tastes, you can spring for a more personalized gift. 
If you think you really know your client well, or its a client you've had for a significantly long time, you could even spring for a custom gift that is catered and designed specifically for the person you have in mind. There is no shortage of household items and decorations that can be personalized, especially with websites like Etsy which allow crafters of all sorts to sell their goods directly to consumers. Whether you're considering a custom coffee mug or a custom cheese-board you can very likely find it on Etsy. 
Personalized gifts bring a whole extra dimension to the gift giving process and really show the recipient how well you know them. 
3. Gifts They get to Choose
Sometimes client relationships aren't that close. That's okay too. A good way to start fostering that relationship is through a gift exchange. There are plenty of situations in which a client gift is appropriate. But if this is a relatively new client or someone you haven't spent that much time with, you might not have a good grip on who they are as a person quite yet. 
Rather than taking a swing in the dark and trying to guess at a gift your client will love, give them a gift they can choose. You can send a gift with a service like Goody which allows the recipient to literally pick their own gifts within an allotted dollar amount.  
4. Commemorative Gifts
Commemorative gifts are just as popular and strong as personalized and customized gifts are. A commemorative gift can be any number of actual items, but the purpose of a commemorative gift is that it marks a special moment in time in the client-relationship. 
For instance, it could be a gift from the first project that you ever worked on with this client, or it could be a gift that symbolizes your entire time working together in one capacity or another. These are powerful gifts because they come with such a strongly shared sentiment. 
5. Travel 
Finally, when it comes down to it, if you're really looking to wow your clients, send them on a trip or contribute to their travel funds. Everyone needs a vacation and almost everyone loves to travel. 
If you're really trying to do something special for your client, sending them on a trip will certainly be more than memorable. 
A few Final Ideas
There are tons of gifts that make a good client-present. Evaluate the client relationship in its current status, think about how long you've worked together, and take some time to try and learn the personality of your client. This will all help you pick the perfect gift for your client, no matter who they are.