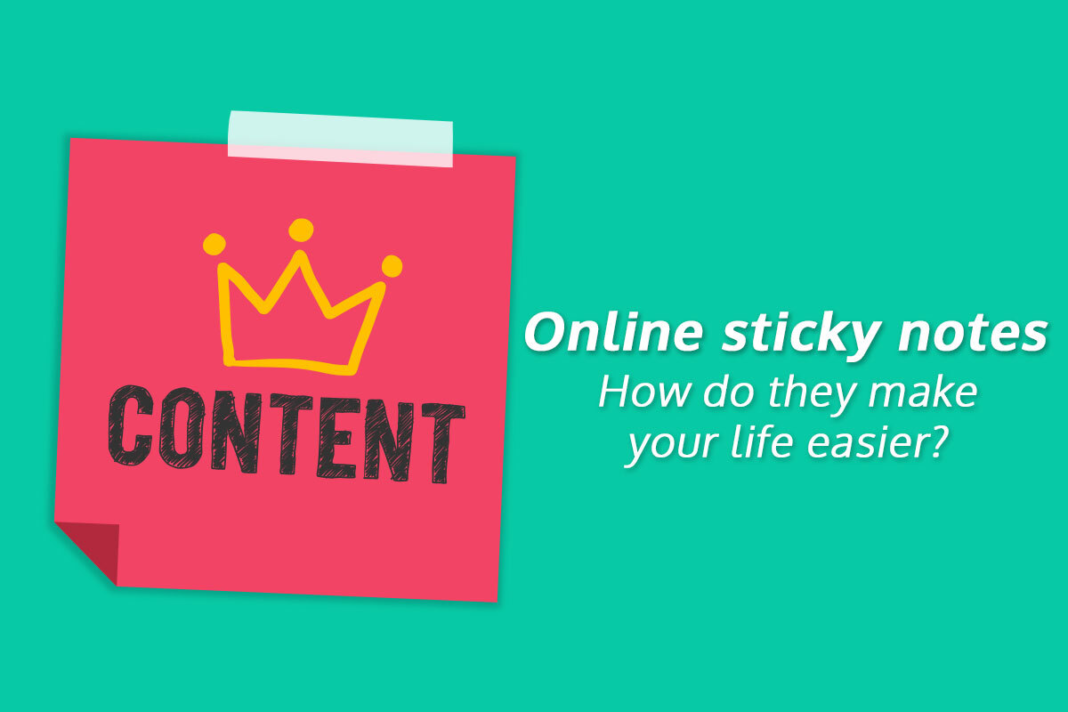 Note Taking is a great feature that most operating systems offer as an inbuilt utility. Both the major operating systems, i.e., macOS and Windows, provide in-built tools for users to jot down any vital information quickly. Taking down notes facilitates users to stay on top of their tasks efficiently and prevents them from forgetting important events and objectives. Even though there are many note-taking applications readily available, no one beats the simplicity and efficiency of sticky note applications. 
Sticky note applications allow users to take notes and pin them to their home screen. This pinning feature significantly helps users stay on top of their tasks and ensures their daily tasks and objectives are always on their minds. As opposed to other types of note-taking applications, sticky note applications are simpler to use and easier to manage. Thanks to the popularity of sticky note applications, many online sticky note platforms and apps are available. This article will list some of the most popular sticky note applications and shed light on the numerous advantages of online sticky note platforms and apps. Let us begin:
Popular Sticky Note Applications:
Sticky Notes – The Sticky Notes application is a native Windows OS utility that allows users to jot down any vital information quickly and pin it to their screen. Besides being easily accessible, the app features numerous features such as colorful backgrounds, formatting options, etc., to ensure users have an excellent note-taking experience. 
Stickies – Like Windows, macOS also offers users a native sticky note application called Stickies. The app allows users to create a new note or "Sticky" and note important information. Users can add tons of new stickies without hassle. Moreover, the app allows users to edit and update notes and delete and even hide them without hassle. To know more about the sticky note application of macOS, visit https://setapp.com/how-to/stickies-for-mac. 
CardBoard – CardBoard is a great online sticky note application that facilitates users to enter information and store it on digital cards. This online application works exceptionally well when drawing maps and organizing things. Its drag-and-drop functionality facilitates users to move the cards around. 
Pinup – Pinup offers users a simple and easy-to-use interface using which they can conveniently add sticky notes and arrange them according to their preference. The online app facilitates users to add multiple canvases, and thus, users can create and store different types of notes on different canvases. Besides this, the app also offers users to change the background color of the canvas to enhance its appearance. If you are working on a project and wish to manage it seamlessly, you can seriously consider using Pinup. 
How do Online Sticky Notes Make Your Life Easier?
Millions of people use online sticky notes all around the globe for numerous reasons. Let us take a look at some of them:
They are Easily Accessible 
Unlike physical sticky notes, online sticky notes are easily accessible anywhere. Using a cross-platform sticky notes application, you can conveniently download the app on any device or platform and access your notes without hassle. Most online sticky note applications feature sync capabilities; thus, you can use any device to add new notes or access pre-existing ones without hassle. All you need is your laptop or smartphone and a stable internet connection to look at your virtual sticky notes. Virtual sticky notes also facilitate users to share information with other individuals conveniently; thus, most of the masses prefer using sticky notes over physical ones. 
They Feature Tons of Customization Features
Another significant benefit of using an online sticky note application is that you can customize the sticky notes' appearance per your preferences. The availability of customization features makes it easier for users to create a collection of sticky notes with an appealing look and feel. Besides this, users can color-code their notes according to their needs. For instance, if a task is nearing its deadline, you can use an alarming color like red or orange. On the other hand, if a task does not stand at the top of your priority list, you can change its background to a casual shade. 
They are Easy to Organize
If you are someone who uses physical sticky notes a lot, organizing might get overwhelming after a while. However, when it comes to online sticky notes, organizing them is way easier as compared to physical ones. Most sticky note applications support the drag-and-drop functionality using which you can conveniently manage the position of numerous sticky notes. Moreover, you can also adjust the height and width of the virtual sticky notes to organize them more efficiently. 
Online sticky notes are great tools using which individuals can significantly enhance their productivity and be more mindful and aware of their to-do lists. If you wish to become more focused and productive, you should consider using online sticky notes.