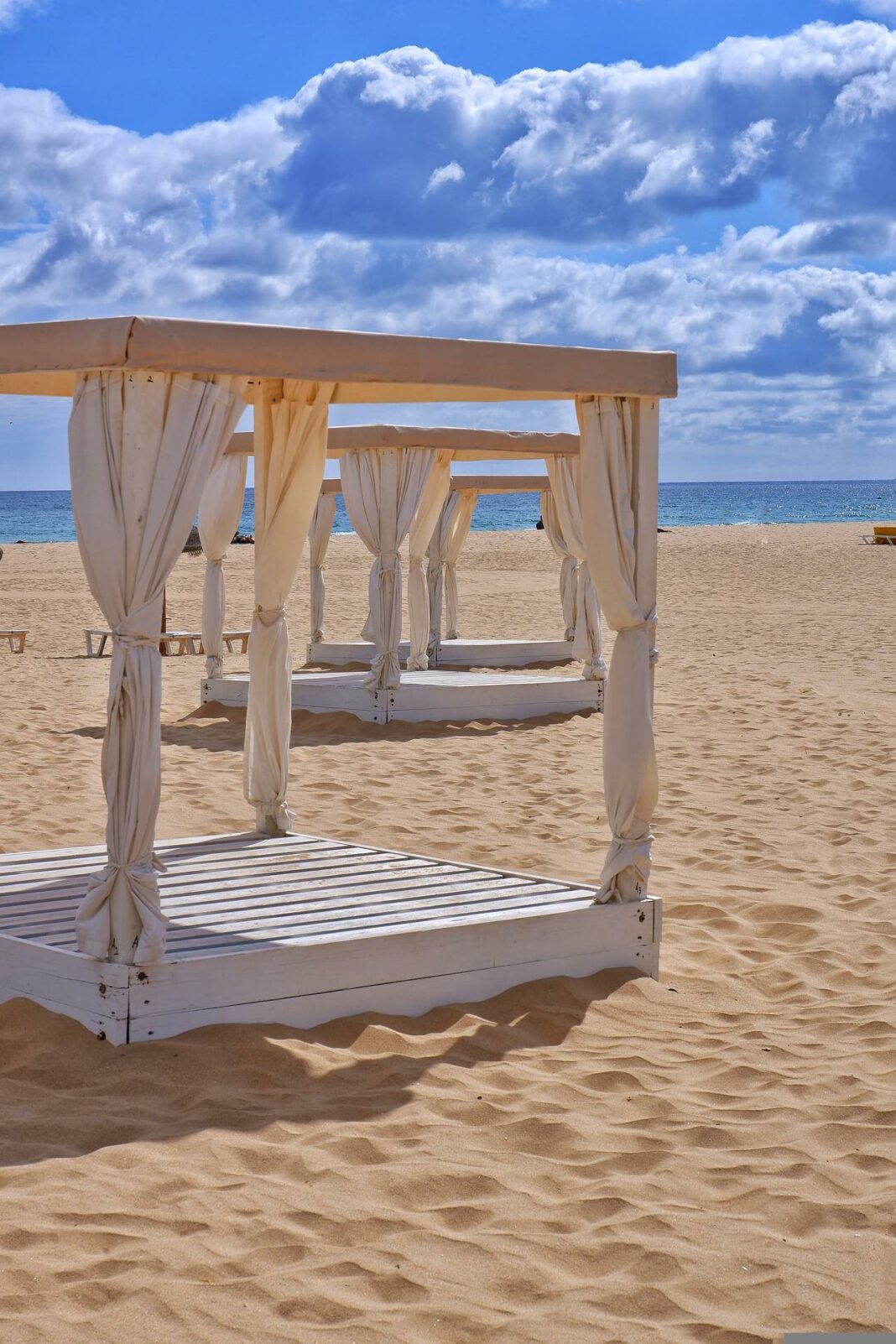 The COVID19 pandemic destroyed many aspects of our lives. Social distancing rules resulted in most people staying away from private, indoor gatherings. However, these same rules triggered a surprise increase in the number of outdoor gatherings across the country.  According to medical experts, visiting outdoor gatherings was one of the safest things people could do during the pandemic. However, hosting outdoor parties and gatherings comes with its own set of challenges. In the summer months, these challenges become more complex. 
When the hot summer sun is shining as bright as ever, a fun outdoor gathering can quickly become very uncomfortable. Thankfully, there are easy, cheap, and safe solutions for these summer challenges. 
Hosting Outdoor Gatherings with Tents
A sturdy 10' x 10' canopy tent can transform any uncomfortable outdoor location into a cozy and cool spot. That's why no matter what beach you visit, you'll see people using customized canopy tents. These tents protect outdoor lovers from the sun.  Canopy tents are also surprisingly easy to set up (unlike traditional tents). They're light enough to be carried by one individual. But, they're also sturdy enough to not be flipped over by heavy winds. 
Enjoying the outdoors becomes much easier, safer, and more comfortable if you have these tents in your arsenal. But, what types of tents perform the best in sunny or windy outdoor conditions? 
Here are some important qualities that canopy tent shoppers should consider before making any purchases –
Ultraviolet Protection
Ultraviolet rays from the sun are your prime enemy outdoors. Whether you're hosting a beach party or a private get together in your backyard – always beware of UV rays. That's why outdoor canopy tents must come with high UPF ratings (Ultraviolet Protection Factor ratings). Unless your canopy tent is UPF-rated, it won't be able to shield its interiors from the sun's penetrating UV rays. So, look for canopy tents that come with sunlight-resistant fabrics. 
Some tent sellers UV treat the fabrics of their tents. Look for such tent sellers and only buy tents that guarantee optimal sun protection.
Synthetic Materials
Tents made of natural materials like cotton are not meant for the outdoors. These tents crumble and fall apart whenever it starts raining or when the heavy winds start blowing. On the other hand, tents made of synthetic materials like PVC (polyvinyl chloride) are far more durable. PVC panels aren't just cheaper than natural materials like cotton – they're also ten times stronger. Outdoor tents made of PVC or other synthetic materials can withstand UV rays, heavy winds, and rain. These tents also last way longer than tents made of natural, non-synthetic materials.
Ventilation
Spending time inside tents is only fun when there's enough air circulation inside. Synthetic materials like PVC aren't breathable. That's why if you buy synthetic tents, you must buy the ones that come with built-in ventilation systems. Look for tents with zip-open flaps, large vents, and large doors. These features will keep the people inside the tents cool and comfy. Ready to host entertaining, safe, and comfy outdoor parties. Use this guide to buy outdoor canopy tents and start celebrating!