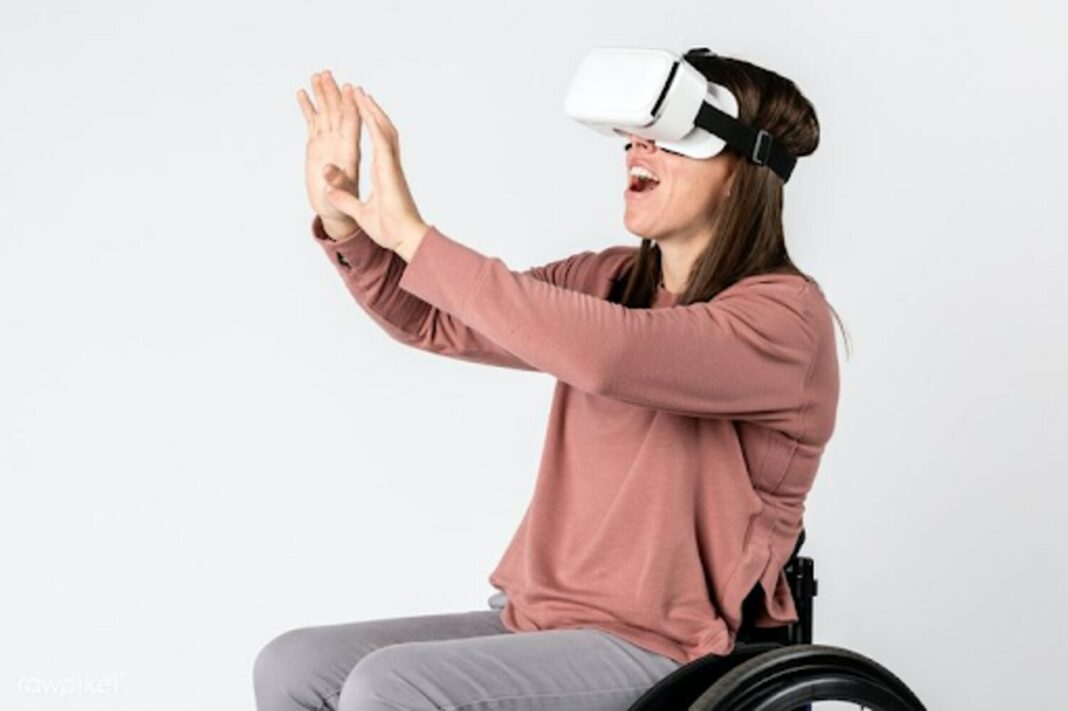 The disability care field has difficulty keeping staff, especially for people just starting. But an answer that will change everything is on the way. A non-profit organization in Petrolia will use a new Virtual Reality (VR) training program to hire more people and keep them around longer. With help from government funds, this virtual reality (VR) project aims to change how people are hired, trained, and kept on at disability support services.
The Problem with Keeping Staff in Disability Support Services:
Staff loss has become a big problem for non-profit organizations that help people with developmental disabilities live in their homes or groups. New hires often quit after their first training session or shift when they realize that the job may not fit them well. This makes it hard to give regular and reliable care to clients, which is especially important now that more people are getting older and need disability support services.
Using Virtual Reality (VR) training to give staff more power:
The non-profit group is looking to Virtual Reality (VR) technology as a powerful tool to help them keep their staff. The VR training program is being made with the help of Melcher Studios. It will have four lessons that cover important parts of the job. These lessons will cover things like how to give medications, lift things the right way, and check a fleet of vehicles.
Using VR Hire to give real-world job previews:
One of the main goals of the VR training program is to show possible workers what the job is like in a more immersive and realistic way. Through VR Hire, the non-profit can show job candidates what a typical day in a disability support role would be like before they start their first shift. So, people can make well-informed decisions about their careers, which makes it less likely that they will leave their jobs because they don't fit.
Using Virtual Reality Experiences (VRE) to improve training and retraining:
The VR training courses aren't just for new hires. They're also for current workers needing more training in certain areas. For example, Virtual Reality Experiences (VRE) can retrain staff when medication mistakes happen. This improves the level of care and safety for clients. Also, employees might be able to share what they know with other groups, which would improve training standards in the disability support field.
Support from the government for new ideas in workforce development:
By giving $180,000 through the Skills Development Fund, the government has shown its support for the urgent need to address worker gaps in important fields like disability support. This help will make it possible for the VR training program to be made and used well, and it could be used as a model by other groups in the area.
How VR technology can be used with traditional training methods:
It's important to remember that the VR training program is not meant to replace standard, hands-on training. Instead, it adds to the training methods that are already in place. Using both methods, staff members can get a more complete and useful training experience.
Conclusion:
The disability support sector has trouble finding enough people to help people with disabilities. The Virtual Reality training program is a big step toward solving this problem. With VR Hire and VRE, future and current employees can learn more about their jobs. This makes it easier to keep employees and gives clients better care. As this new way of doing things takes hold, it could make it easier for the province to have a more stable and prosperous disability support staff.